Full-Service Plumbing Company Servicing Your Community
Drain Cleaning
When it comes to drain cleaning, Candu Plumbing will always run a sewer cable through the proper clean-out access or remove a trap for access to service that particular branch line. If the conventional cable (or snake) doesn't work, Candu Plumbing will provide all clients with options for the best solutions for you at the time, whether it's a small repair or full replacement for your sewer line. All of our trucks are fully stocked and carry every tool necessary to fix all of your plumbing needs effectively and efficiently.
Plumbing Service & Repairs
Candu Plumbing takes pride in serving clients in all plumbing needs, such as:
Leaky faucets

Bathroom sinks

Replacing bad and old emergency shut-off valves

Supply lines

All types of shower valves

Replacing and rebuilding toilets

Copper pipe replacement & repairs

Toilet replacement & rebuilt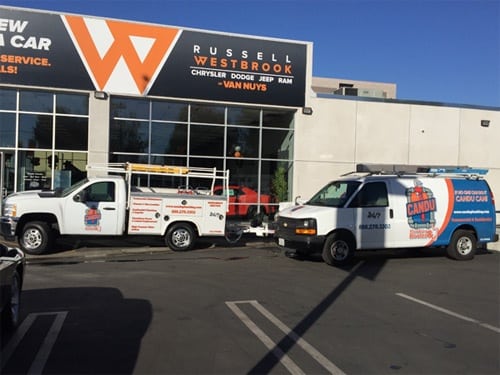 Sewer Line Replacement & Repairs
When it comes to sewer line backups, Candu Plumbing has the experience to understand how a sewer system runs. We have the ability to clear lines with sewer cables or jetting lines with high water pressure from 1500psi to 4000 psi. When we view your sewer line with our sewer cameras this allows us to view the actual problem in the line. This will also allow us to give you accurate quotes on repairs or replacement with trenchless and pipe lining technology.
Commercial Maintenance
When it comes to commercial business, Candu Plumbing understands the difference between residential and commercial. We understand how important it is for your business to run smooth and keep costs down. This is why Candu Plumbing does offer lower pricing on work because of the frequent backups or other problems the establishment may have. We will do a complete inspection and come up with a good and affordable maintenance plan that will keep your business running and uninterrupted from sewer backups or plumbing problems that may occur, and we will give that peace of mind if you have a maintenance agreement with us. You are always our #1 priority regardless of the time of day or night because we are a 24-hour emergency service company.
Water Heaters
Candu Plumbing educates clients on the differences between standard gas and electric water heaters, on tankless water heaters, on saving money and on what would be most economical for them. We service major brands: Rheem, American Standard, AO Smith, GE, Bradford White. Tankless brands: Takagi, Noritz, and Navien. Candu Plumbing can remove and install water heaters, and we are certified to install tankless water heaters as well.
Leak Detection
Candu Plumbing has the ability to detect slab leaks, whether it's by pinpointing a leak, or using air to locate a leak. Candu Plumbing will know the general area of the leak and then consult the client on what needs to be done.
Why Us?
Peace of Mind – Every job is performed with confidence and honesty. We continuously reassure our clients and always stay up-to-date with city requirements.
Quality and Service – Skilled and trained technicians who go above and beyond clients' expectations.
OSHA Certified and CSLB Registered – Each of our technicians is certified as an OSHA safety/competent person and is registered with CSLB as a home improvement salesman.
Upfront Pricing With Options – We will give you a price before we begin the work and give you options on fixing the problem.
The Candu Experience – The phrase "candu" is marked by a willingness to take action and tackle any job that is possible, with confidence and enthusiasm. Candu Plumbing technicians are not only qualified to tackle any plumbing job – they also have the "candu" attitude.
Image – Clean, professional and polite technicians who wear shoe covers.
---